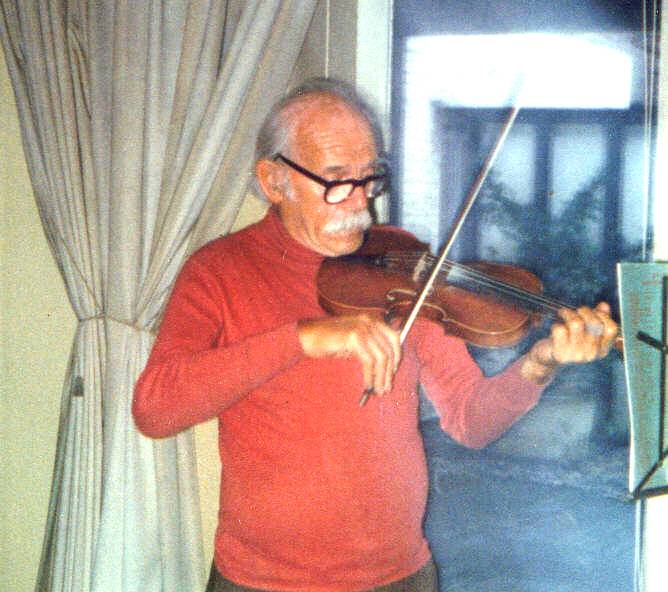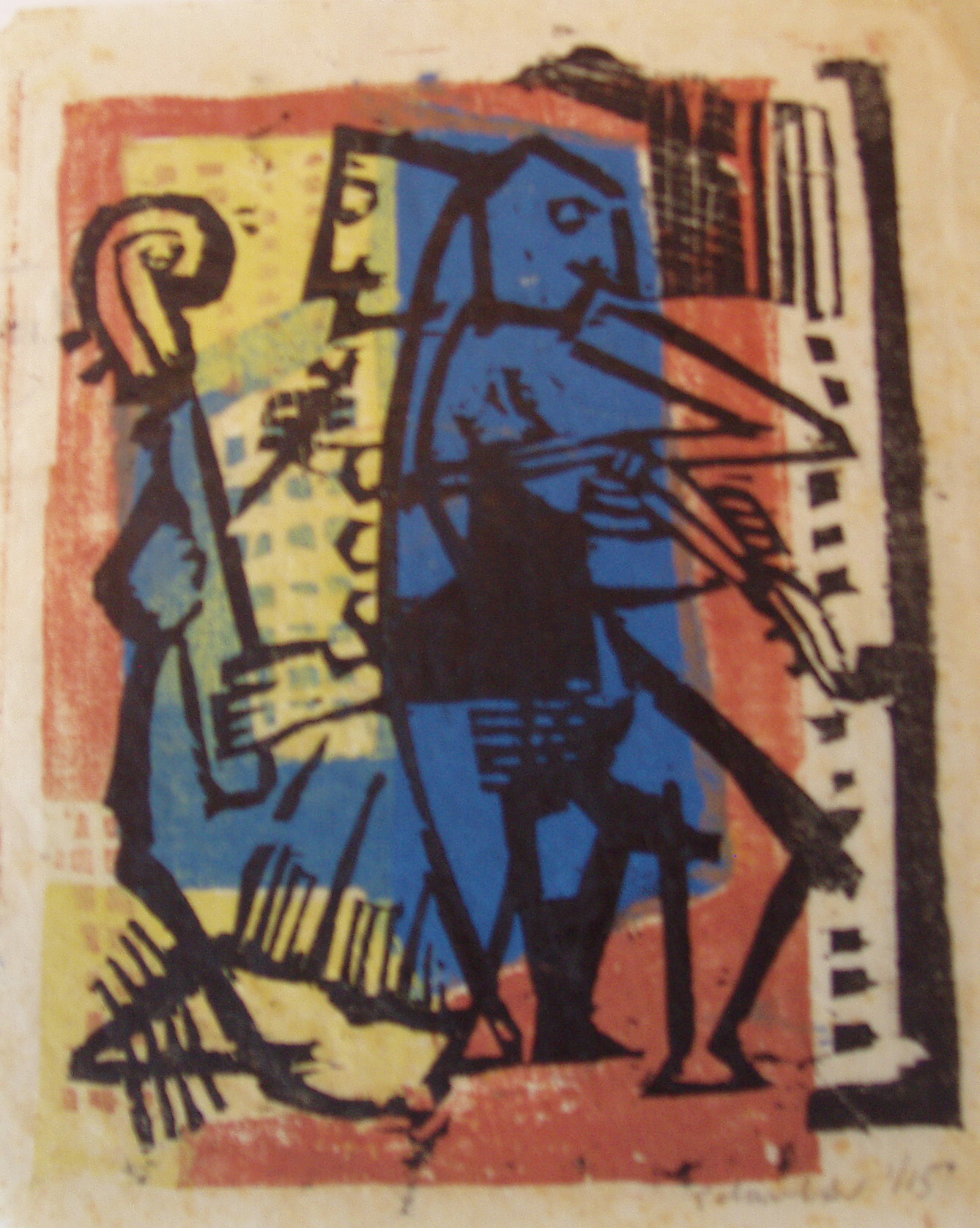 Schanker 1960's Duet wood block print 1937
The following quote is from an article/interview with Lou Schanker circa 1940 attributed to a
writer "H.C" (in the Smithsonian Archives)
Music in his paintings
'Anyone who has ever seen Schanker's paintings will agree that they convey a sense of music
by visual means.  This is not strange, for Mr. Louis Schanker is endowed by nature with a
golden voice.  From early life he has sung and played the violin.  Last year he was offered a
two year scholarship from the Henry Street Music School. It was this award which caused the
all around artist to reflect on the road that he should follow for his future development. 
Although genuinely in love with his instrument, and eager to improve his naturally good voice,
he truly realized that at last he had to make a choice.  Without further hesitation he cast the
dice and chose to forget for the time being all ambitions for a career as a baritone and
concentrate solely on the art of painting."
None has done greater justice to the musical element in Schanker's painting than
Mr. Edward Alden Jewell. 
On the dedication of the artist's murals at the Municipal Broadcasting Station, in a long article
in the New York Times of August 6, 1939, Mr. Jewell said: "Though much of the four murals
dedicated last week at WNYC is, in its present context, linked with music, Mr. Schanker's
alone has been constructed manifestly on a basic musical motif, its abstract forms being symbolic
of various instruments and notations. Attempted classification, in the realm of modern abstract art
entails always an element of danger, so controversial the whole thing has grown to be.  Taking a
deep breath and plunging, this diver comes with the reckless opinion that Mr. Schanker's abstract
idiom is of the emotional type and the three others are cerebral.  Upon the one hand, too, we have
an idiom that is quasi-representational and upon the other hand we have an idiom that departs
entirely from representation at least from representation as commonly understood..."